Creating contents
---
To create new content, go to your Projects, and click Go to Project
Choose your Content on sidebar.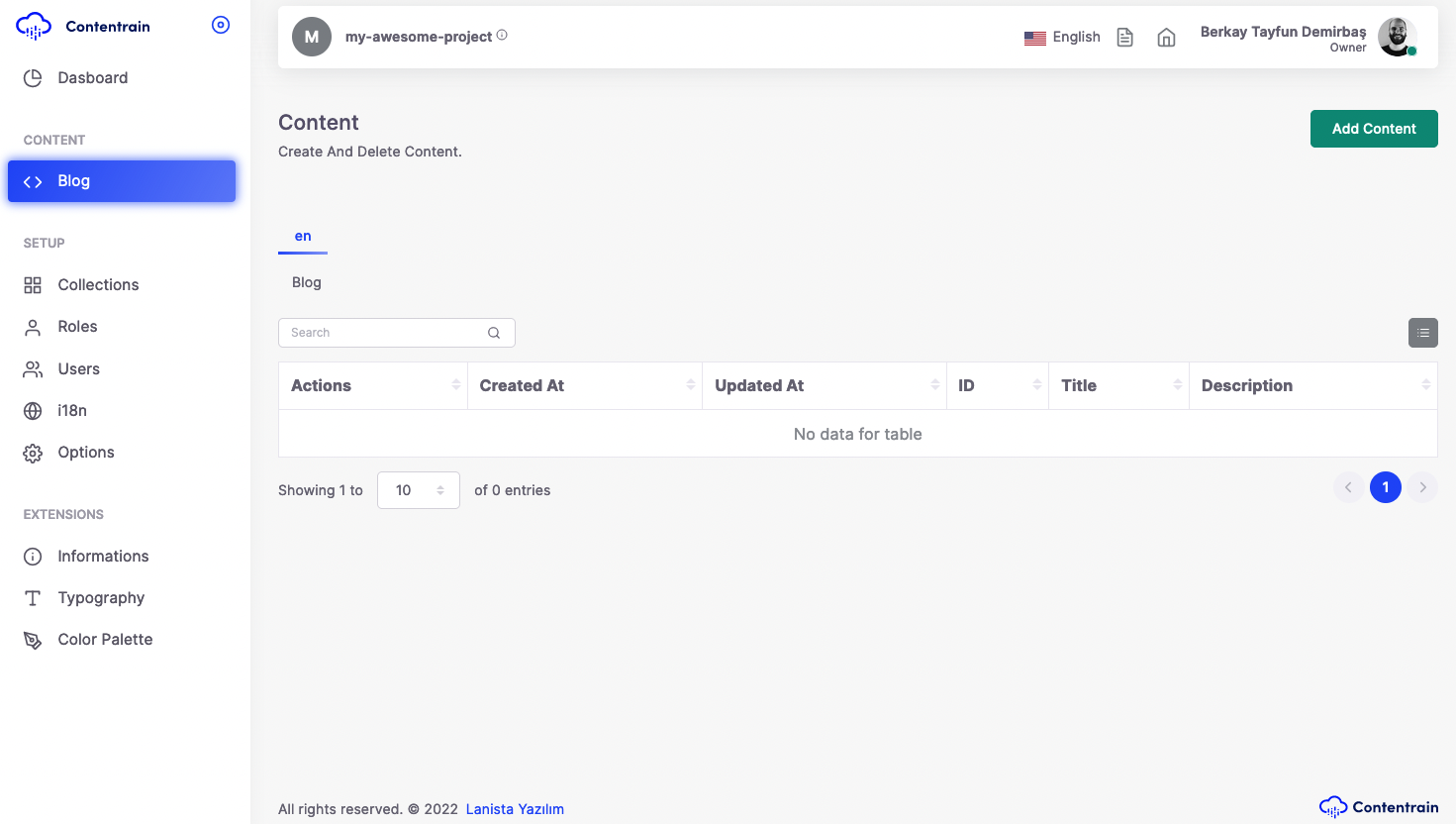 And click Add Content on the top right.
If the contents were added successfully, your contents will be visible on the content table.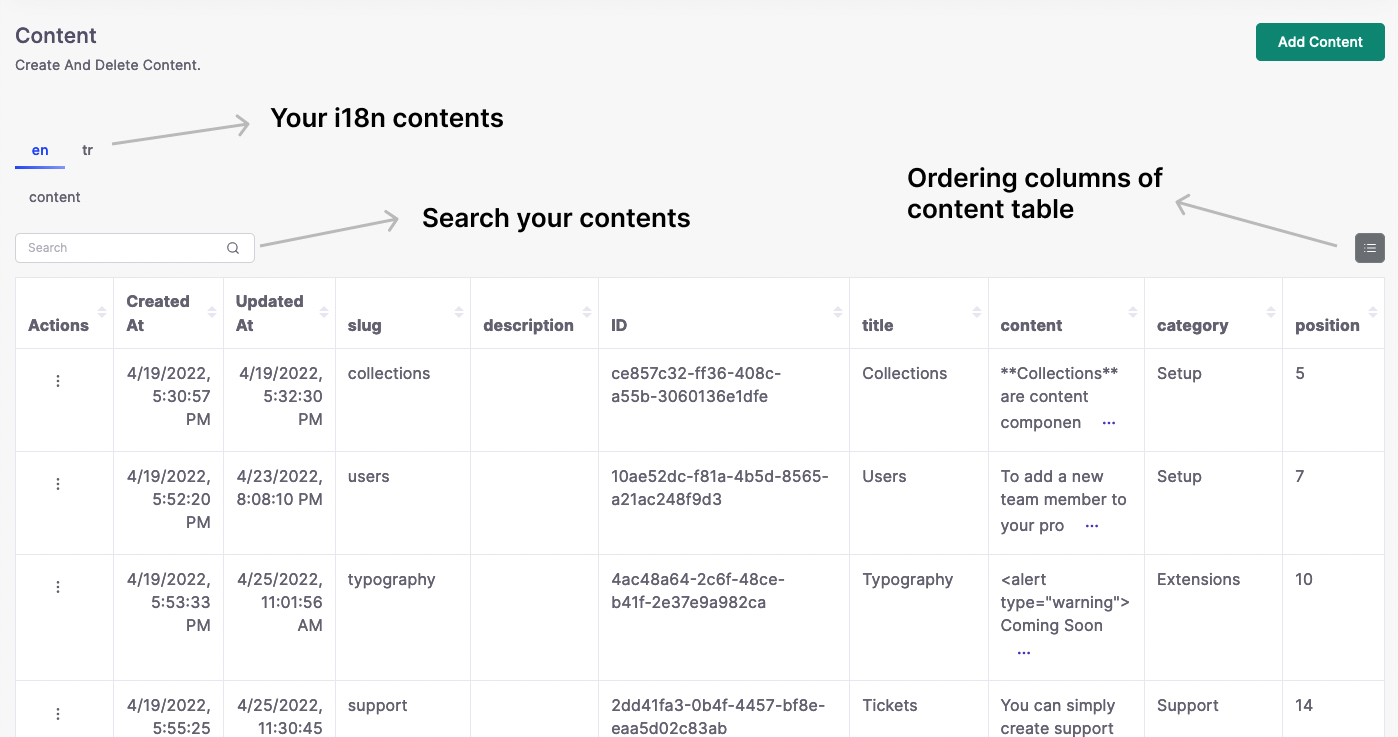 Search contents
You can search the contents for Title

Filter the content table
Click to Filter icon on the top right, to filter the content table columns.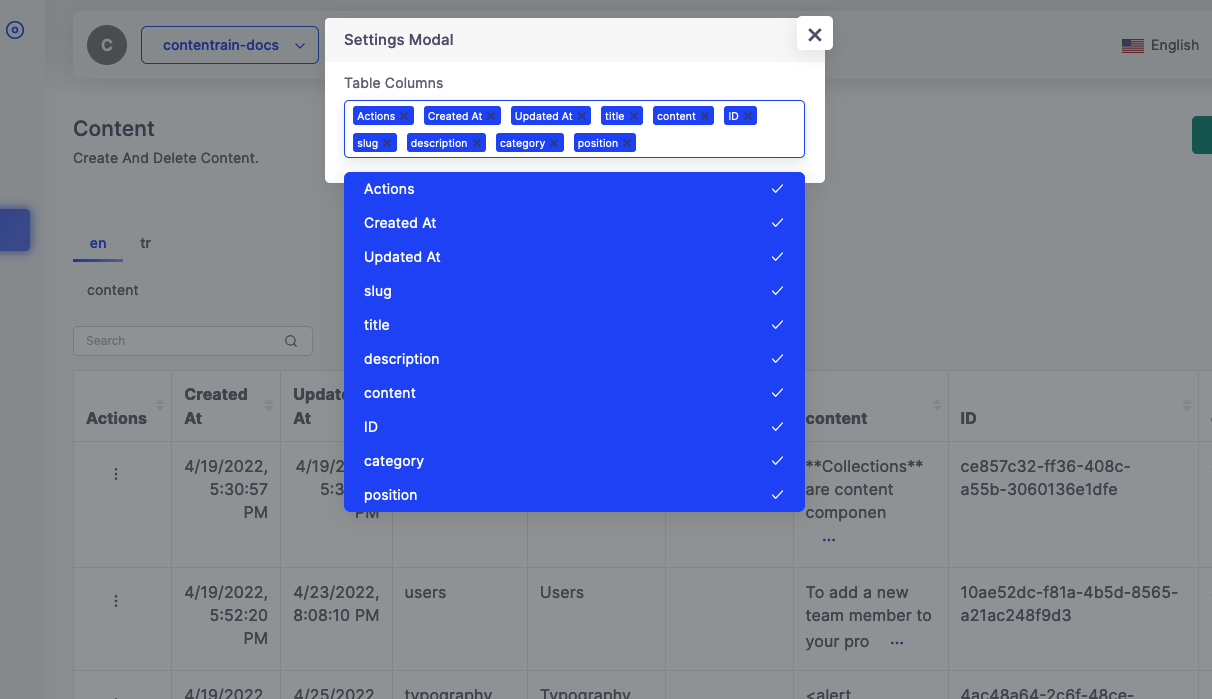 Delete content
To delete content, click to More icon on content cards.