Roles
---
Roles
You can create suitable roles for all your teammates that you will invite to your project.
Here's how to edit permissions for these roles on your collections.
To create a new role, go to Roles and click on create new permission
Role Name: Your custom role name
Role Description: Role's description.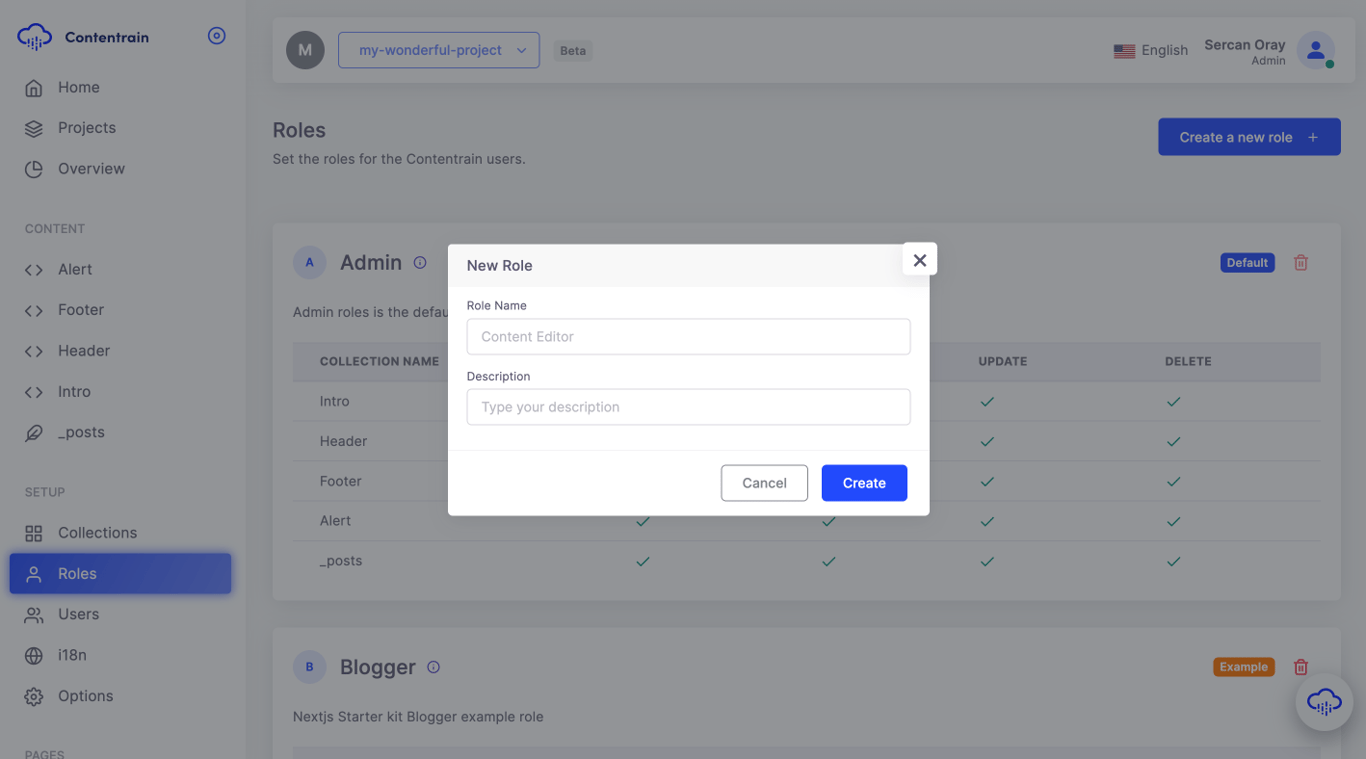 Permissions
Permissions is a flexible structure for authorizing the roles you create for your collections.
You can give permissions to a collection separately for each role.