Tickets
You can simply create support tickets for technical or integration issues.
Create a new ticket
To create a new ticket, go to your project. Click Support on the sidebar and click to create a new ticket.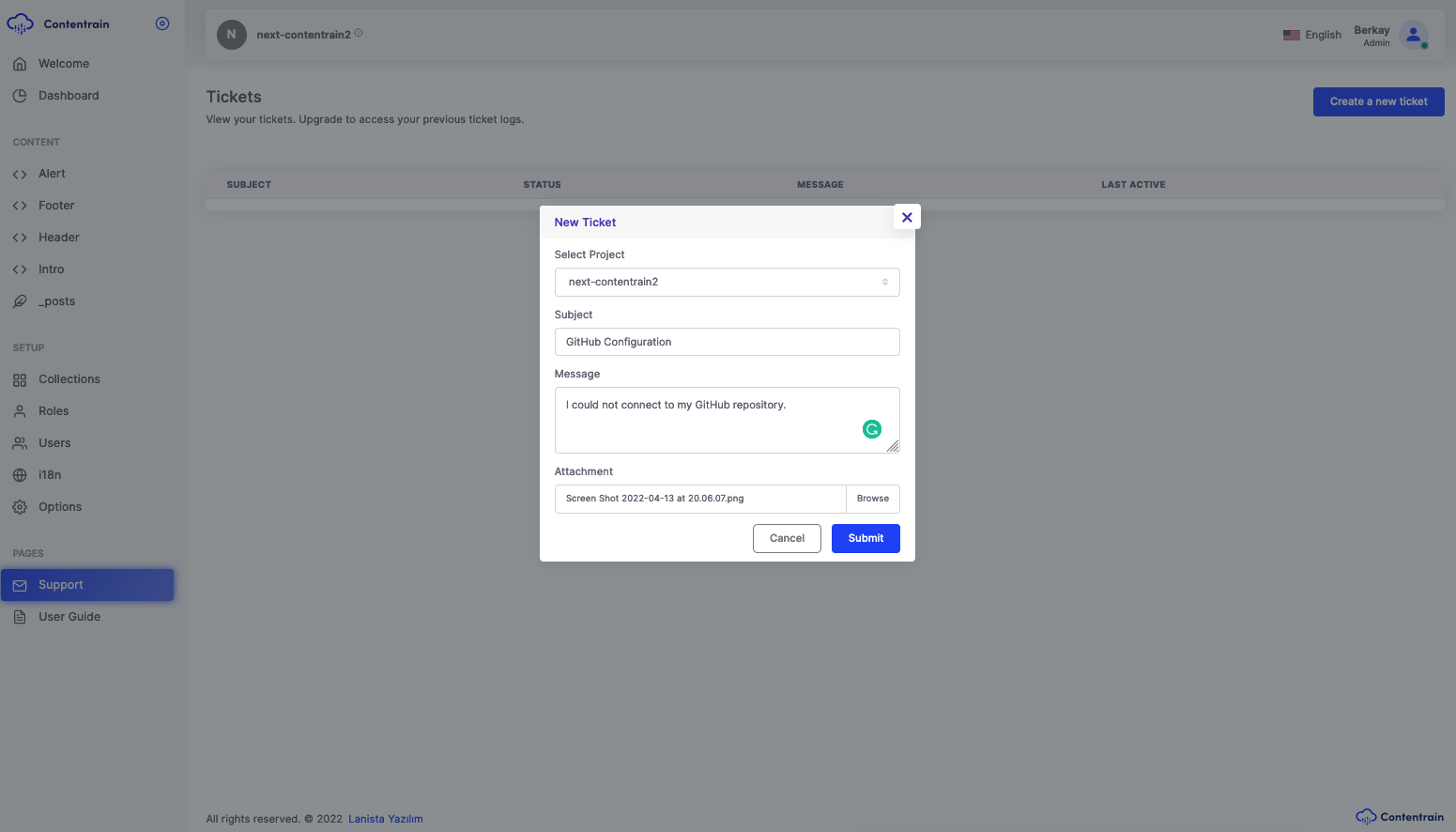 When the ticket is created, you can see the current status of each of your tickets.